Add to Flipboard Magazine.
Best Gifts For Knitters – It's Fun to Buy For Knitters
Best Gifts for Knitters are good to keep in your back pocket. You never want to be surprised when an occasion comes up for gifting.  And Knitters are very fun to buy for. They are really not to hard to please and there are so many fun gifts for knitters. One thing about knitters they are creative and interesting people and like to do things for other knitters. If you were to ask a knitter most of the things they knit are gifts for other people. Even gifts for other knitters.  I have collected together several great gift ideas that any knitter would love.
Get Creative In Choosing The Best Gift For The Knitter On Your List
Beautiful Unique Gifts for Knitters
Outlander Themed Knitting Stitch Markers
Hand Made beautiful tartan snap stitch markers. All knitters know the value of stitch markers. Allowing you to keep track of your pattern stitches or the end and beginning of knitting in the round. Anyone can get a simple unattractive stitch marker but not these tartan pattern ones. There are multiple choices for you to see. These are unique gifts for knitters for sure.
Beautiful and Cheap Gifts for Knitters – Whimsical Stitch Markers
sweater knitter stitch markers
When you think of knitters you think of them knitting sweaters. And they do!! And that is what inspired these very fun gifts for knitters. Beautiful colorful. they are very lightweight which doesn't cause any pull or snag in your yarn. And they knit from needle to needle with no drag. Really unique gift for the knitter on your list.
---
Truly Unusual Gifts for Knitters – Self Striping Merino Wool Sock Kit With Everything You Need
Now talk about best gifts for knitters! This is so fun and unique, it is a knitting kit so it has everything you need to complete the project. And it has beautiful self stripping yarn from New Zealand. It is 75% superwash merino and 25% nylon. There are multiple choices of colors , This kit even includes the needles that you need for this project. This is a perfect gift for knitters.
---
Gifts For Avid Knitters – This is Truly the Real McCoy For The Knitter on Your Gift List
Miragoodsbasics Basic 40 Assorted Colors Acrylic Yarn Skeins with 3 E-Books
1 new from $ 14.97
1 used from $ 16.21
Free shipping
as of April 24, 2017 12:52 pm
Features
Basic Miniature Yarn Pack - Great Valentines Gift Idea- 40 yarn bonbon skeins 100% acrylic - total of 875 yards (800 m) colorful hobby yarn!
Buyers Beware! Unauthorized sellers are offering counterfeit yarn packs on the listing that do not have neither our quality nor our Satisfaction Guarantee nor ebooks. The only way to insure you are buying a genuine yarn pack is to buy it from Miragoods!
Hand Folded Yarn Balls - You get one very tidy and compact pack for all your mini crafty yarn projects.
Your Satisfaction is Guaranteed - 24/7 Customer Support and 3 FREE E-Books!
Exciting variety! Multiple skeins of the most commonly used colors - With this simple pack you get the most of it!
Personalized And Special Bamboo Knitting Needles – Best Gifts for Knitters
Personalized Engraved Pair of Bamboo
Wow! Personalized Bamboo Knitting Needles. These are truly Unique Gifts For Knitters because you decide what to have laser engraved onto the shaft of these needles. You even choose the font. Really beautiful and so fun. Whoever you know that knits will love these very special knitting needles. A great and unique gift for your knitting loved one.
---
---
Best Gifts For The Knitter – Avoid The Knitter Melt Down
Yarn Bowl with Cute Tabby Cat in Turquoise
I love this and have definitely put it on my wish list. If you talk with your knitting friend or family they will admit that having to mess with unraveling the yarn as you are going along is a most hated thing. If you get a tangle in the yarn it can be enough to cause a knitter to lose their minds. I guess knitters are not extremely patient people when things are not going well. Well avoid the problem and the melt down for the knitter on our gift list with this beautiful and unique best gift for the knitter you love.
---
Crazy Great Gift For Knitters – Great Price too and Handmade! Wow!
Knitting ring, yarns, wool ring
This is a crazy good idea. Just read all the amazing comments on this unique and useful gifts for knitters. This yarn ring actually holds the yarn you are working with in place as you knit. Knitters who like to throw the yarn are frequently having to adjust their fingers holding the yarn. It becomes a habit. You just do it. But this takes the need for that habit away and they have it so that you can even use a second color thread which is brilliant. The yarns don't tangle and it keeps everything straight and moving along. This is really a great gift idea and your knitter will love it. Yours will be made to your specifications and it is perfect!
---
Now This is One of the True Gifts for Avid Knitters – Make No Mistake!
Knitters Pride DREAMZ Deluxe Interchangeable Needle Set
6 new from $ 70.25
Free shipping
as of April 24, 2017 12:52 pm
Features
9 Tips from US 4 - 11 (metric 3.5 - 8mm)
4 cords (24" x 1, 32" x 2, 40" x 1)
Size Markers, End Caps, Cord Keys, and 1 carrying case
Best Gifts for Knitters Includes A Little Leisure Time Entertainment
And of course that would be knitting mystery novels. Very fun and entertaining and even enjoyable for those that don't knit. Just take a moment and peruse these titles. Maybe include one or two in a knitting basket that would be filled with knitting accessories and treasures. That will put a smile on your knitter gift recipients face.
Yarn Over Murder
Close Knit Killer
Purl Up and Die
The Postman Always Purls Twice
Dropped Dead Stitch
Skein of the Crime
Unraveled
A Murder in Mohair
Knit One, Kill Two
Of Course Best Gifts for Knitters Must Include a Great Knitting Bag
Red Upholstery Tote, Knitting BAG
Knitting Tote, Knitting Project Bag
Knitting bag, knitting accessory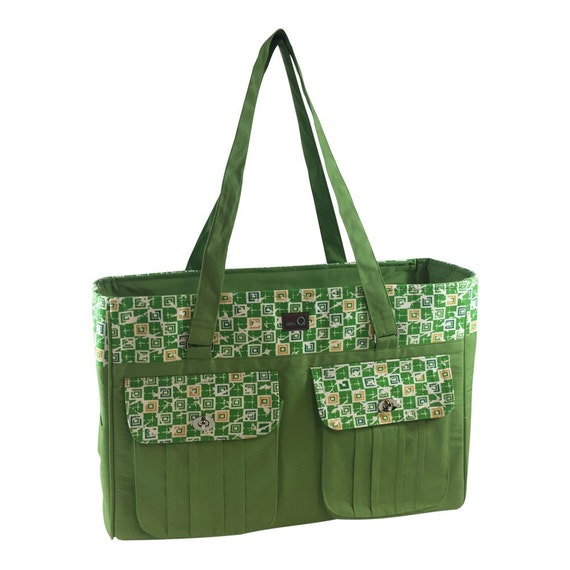 Della Q Isabella Large Knitting Bag
&
Every Knitter Needs Recharging
Funny Knitting Coffee Mug - Low Battery - Recharge by Knitting - Gift for Knitters
as of April 24, 2017 12:52 pm
Features
FUNNY COFFEE MUG FOR KNITTERS - High quality mug makes the perfect gift for anyone who knits.
HIGH QUALITY. The print will never fade no matter how many times it is washed. And, it's 100% Dishwasher and Microwave safe.
SPECIAL OCCASIONS OR JUST BECAUSE - Thoughtful under $20 surprise, birthday, anniversary, or retirement present or maybe a treat for yourself.
PRINTED ON BOTH SIDES - works for lefties and righties.
AND - Shipped in a custom made recyclable foam package to ensure it arrives perfectly. GUARANTEED.
Take A Look At This
More Yarn Bowls For Knitting – Never Have Tangled Yarn Again
Yarn Bowls For Knitting -Never Have Tangled Yarn Again
&
Enjoy the Journey Shopping for your Favorite Knitter
So if you are shopping for a knitter, I hope you enjoy the journey and reach a wonderful goal of getting one of the Best Gifts for Knitters that you will find right here. Enjoy!
Add to Flipboard Magazine.
Haven't Found What You Were Looking for? Search Again Here:
Use Our Free Gift Finding Tool Below:
You May Also Enjoy: